Parties Amsterdam gay pride 2014
Gay parties and events
The week before the Amsterdam Gay Pride weekend, many events will happen all over town, both cultural or sportive, or some smaller parties. But the real festivities kick off during the last weekend, with the Canal Parade on Saturday. 
Friday 1 August 2014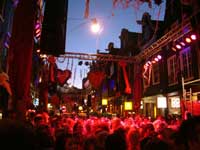 First real party night of the Pride weekend. Tonight the big gay street parties will take start at the Reguliersdwarsstraat (Young / trendy) and Amstel (Popular / Dutch), the central Rembrandtplein and Paardenstraat (Women). Make sure you do not miss the hliareous Drag Queen Olympics at the Westermarkt. The Friday popular party for guys who like to dance and cruise is (Z)onderbroek, the popular underwear party in Club Church
Friday parties and events
Saturday 2 August 2014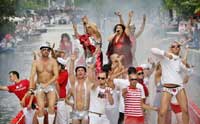 The highlight of the Amsterdam Gay Pride weekend is the famous Canal Parade on Saturday afternoon. Where most parades use trucks, Amsterdam has boats!75 spectacular decorated boats with beautiful boys and girls will sail from 14:00 till 18:00 through the Prinsengracht and Amstel river. The gay parade is watched by 300.000 spectators every year.
Saturday parties and events
Next to the same gay streetparties as Friday, which start already early afternoon, Saturday night is party night. Diva MayDay is hosting her Can You Feel iT at Club Air. In 2014 the largest main party will be popular Funhouse in 3 halls at the Westergasfabriek, with an international line up of DJ's and performers. You can also check out popular bear party Bear Necessity at Odeon or F*ng Pop Queers, a young and trendy party at Paradiso.
Sunday 3 August 2014
Today is closing day. The traditional Pride Closing Party - again this year on a massive stage at the Rembrandtplein - takes place late in the afternoon and early in the evening with many Dutch artists and DJ's. It's a mixed gay crowd, trying to survive the hangover and celebrating the last day of the Amsterdam gay pride.
Sunday parties and events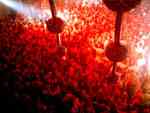 The weekends highlight for the party boys is international circuit party Rapido at Paradiso which starts in the afternoon, and is always sold out months before the event.It lasts till 2 at night and if you did not get enough of booze, boys and beats, you can go to the Rapido After at Hotel Arena.