Having your own boat party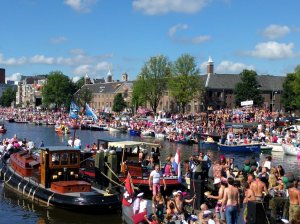 Every year more and more people are hosting their own private parties and events on the sides of the canals. On the quays and on boats. The organisation has put on new regulations.
If you want to have your own boat anywhere on the side of the parade, you have to buy a permit online (via the pride.amsterdam website)
The route is divided into sections. Permits are sold on a first come first served basis. Larger boats pay more than smaller ones.
Music is no more allowed on the private parties on boats on the side of the canals.
Hotel for
↓ content continues below the ad